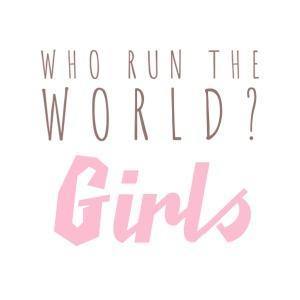 Hello! I'm Camille! -- If you haven't already met me yet through any other blog posts, emails, social media, or in real life haha
Anyways, October is National Female Small Business Month & I really wanted to take the opportunity to talk about what it means to be a female small business owner to me, but also in hopes of inspiring you to go after your dreams as well.
First off, before Original Family, I had never started a business. I had thought about it plenty of times in the past, but ultimately it was fear that stopped me. Unfortunately that has prevented me from going for my dreams most of my life.
However, April of 2020, I was let go from my job as a bartender because of their 
temporary 
closing due to COVID19.
I was very overwhelmed about losing my job & I didn't know what to do.
Chris 
(Co-Founder & boyfriend) & I had talked about us starting a business together in the past (another one for him!), 
we both decided that it was a good time for me to not be fearful anymore. I could really go after a dream of starting a business while also giving back to the community.
With Mother's Day & Father's Day coming up during a terrible pandemic, most people weren't going to be able to celebrate these important holidays like they maybe normally would. We wanted to do something positive that would give others the opportunity to remind their loved ones that even from afar, they were thinking of them.


All of the products I design are designed with love & hopes that I can make someone's day & now hope to inspire other women & people in general to go after what they want.
I love doing this. 
I've discovered a passion that was always a dream. 
Yes. It is hard work and I doubt myself sometimes. I don't have a Business or Graphic Design Degree, but everyday, it's a "you can do this" and "there's always room to grow & learn" attitude.
It has to be or you won't succeed. 
If it's not, I have to find a way to make it that way. It's listening to positive music, reading a motivating quote in the morning, or researching all of the incredible female small business owners I've found even just recently.
Whatever your dream is, you find a way to make it happen no matter what.
Doesn't matter if people think you can't-- you do it!
Also, I'm a firm believer in "women should support other women" & that everyone needs to support each other. Let's build each other up & encourage each other to go after our dreams!
Who is your inspiration to go after your dreams?
Talk later,
Camille
Oct 11, 2020

Category:

News
Comments: 0