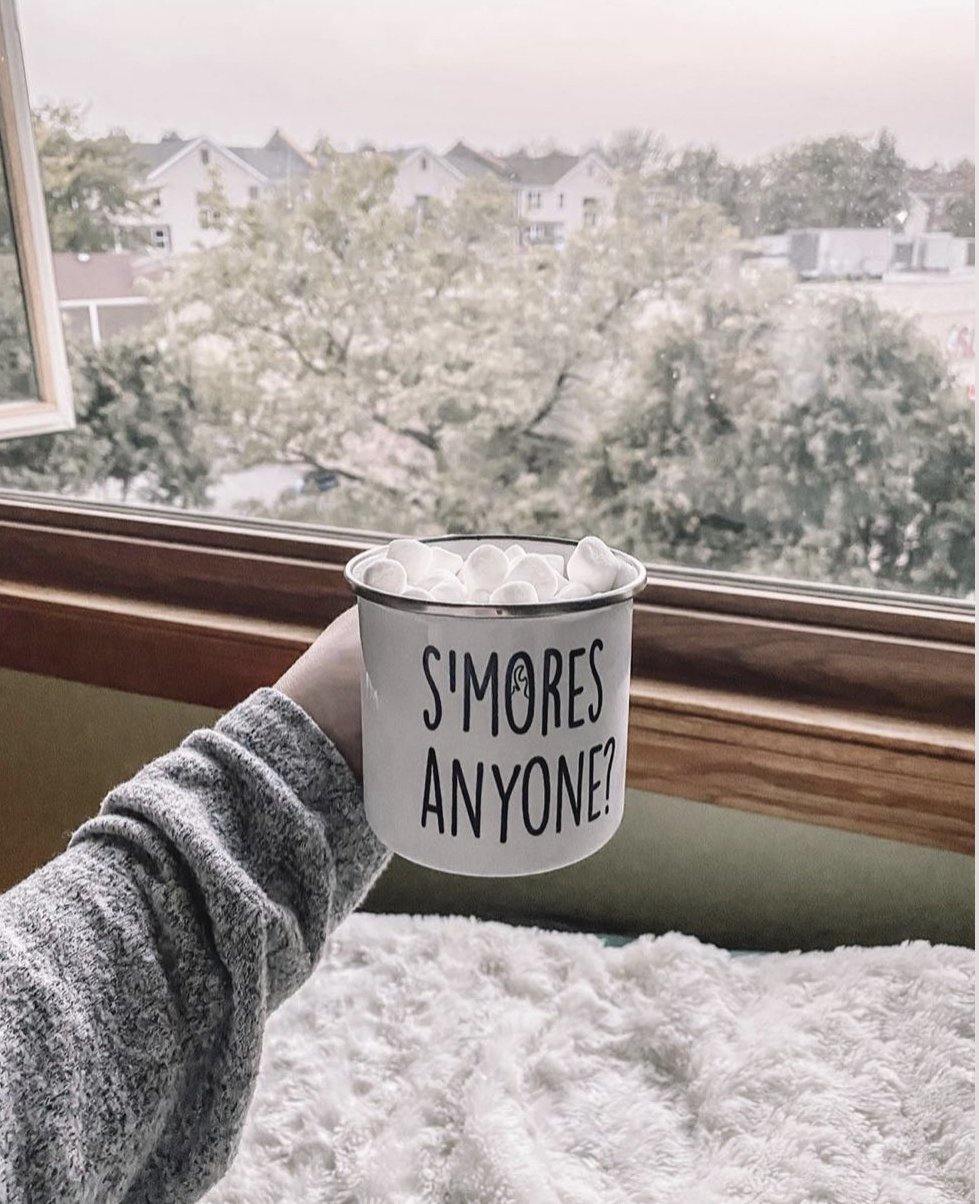 Fall is my favorite time of year! Colorful leaves, sweaters, boots, & warm cider or pumpkin spice brews. With the most wonderful time of year coming up, you still want to feel your best and of course be comfortable in the cooler weather up ahead! Our products are eco-friendly, W.R.A.P. Certified, effortlessly cozy, & made sustainably. Whether you're shopping for yourself or want to treat someone during the trick or treat season, you'll find products that you or your loved ones will cherish for Autumns to come.
Check out our favorite new (and classic) items in our Fall Collection to make shopping a little easier this season!
Sweater Weather Pullover Sweatshirt
We love this new item in our collection! This is actually in our Fall & Winter Collection, because it's a sweatshirt you can pull off for both seasons! This soft fleece Hanes eco-friendly sweatshirt is made of up to 5% recycled materials so you know you're giving back to the world also. Simplistic, cozy, & practical, this pullover will get you through several months for several years with its long-lasting cotton & polyester fabrics made to last!
We can't get enough of this adorable & fun sweatshirt for the Fall season! The cute little ghost in the corner waves its hand to let everyone know, you're just simply here for the "boos". This pullover is also a soft fleece Hanes sweatshirt, so it's also made of up to 5% plastic bottles to ensure you're here to save the environment as well. Cotton, polyester, & medium fabric, it's durable, comfortable, and not too lightweight or heavy, so when you're ready to throw this bad guy on, it won't be weighing you down, but it won't feel like you don't have a sweatshirt on at all either! This long-lasting sweatshirt will stick around for a while!
Yet another item that can be for the Fall and Winter! We love our enamel mugs, but this is one of our favorites! We love its cute saying with its little flame in the "O"! It's perfect for at home or on camping trips! Attach it to your backpack when camping with family or friends or use it for any warm beverage at home while you're cozied up on the couch! It's lightweight & very durable, so it's very practical and long-lasting. This is a great treat for you or a gift for someone else!
Stylish & so practical, you'll wish you had found this warm, soft, color keeping, & wrinkle and stain resistant hat for a while now! Yeah, we said all of that! This is the perfect hat for all of the Fall months, and its adorable saying works for any other time too! You'll feel so comfortable at home curled up in bed watching your favorite Halloween movies or at a bonfire with your family and friends! 
Okay, okay, I know we're adding in another sweatshirt, but this one is to die for! Spooky Season has arrived and this one is another Hanes pullover, so it's warm, medium fabric, super soft, & eco-friendly, which means you'll feel comfortable, be saving the world, & you won't be weighed down like a lot of sweatshirts may make you feel like! This comes in black and white and the white color is just as cool! You'll be thrilled you bought a pullover sweatshirt you can wear every year!
We hope you found something to treat yourself or someone important in your life!
Check out the rest of our Fall Collection here!